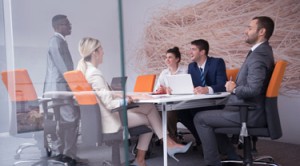 At Spider Web Consulting we work closely with many specialist marketing and SEO companies throughout the world, we have built up an amazing reputation as SEO specialists and are now offering more help and advice to local companies and businesses as well as our larger corporate clients.

Gavin Neville
Digital Marketing Expert driving traffic and leads to businesses by ranking number 1 on search engines like Google
Steve is a top of the line practitioner in SEO and Digital Marketing. His many years of experience combined with his vast SEO knowledge makes for an unbeatable combination and he is consistently helping his clients to reach their online goals. I would not hesitate to recommend Steve and Spider Web Consulting for any Online Marketing and SEO tasks.

Sean Drayton
Managing Director at Top SEO Pages and Service Delivery Manager at Bankwest
Steve is extremely talented in the SEO space and has a proven track record in helping businesses to rank higher in the search engines. It has been an absolute pleasure to have worked and trained alongside him. If you are given the opportunity to utilise his SEO services, I highly recommend you take it.

Jean-Sébastien Binette
SEO manager en référencement web
Your business is looking for better online results? Steve can surely help you go farther than you can imagine!

Zack Greenfield
Entrepreneur, General Strategy, SEO & Marketing
When it comes to SEO Steve really brings it. He has a deep knowledge and proved to our group his value in marketing and SEM. I would recommend him for any tough SEO job and look forward to continuing our connection

Rhys Lynn
Lake Nona SEO Expert, Marketing Consultant, Founder of LVLUP
It's always a pleasure to work with Steve. We have collaborated in the past on several client jobs for SEO and it is refreshing to work with someone who holds their own. Steve has a track record of delivering. I know that anyone I send to Steve will be in good hands.

Rob Cushing, PMP, CSM
Founder at Port & Starward
I've had the immense pleasure of working with Steve back and forth on many initiatives, and I'll tell you one thing: Steve and his company Spider Web Consulting Group are professional through-and-through. I really enjoy it when not only I get to work with someone and provide them a great service, but even more so when I can learn something valuable in return! Steve has been a great teacher and it's been a privilege to work with him. You should definitely take him and his group on for any of your web and social media needs!

Jarvis Gatlin
★ SEO Expert & Digital Marketing Consultant ★
If your business needs exposure, traffic, and more sales, you need to partner with Steve and his Spider Web Group team. He has the skills to deliver the rankings you need to take your business to the next level. I've worked with his team to rank several clients and Steve has proven to be a search engine master every time. I highly recommend you contact him before your competitors do.
Brendan Leahy
Owner/Principal of CT SEO EXPERTS, LLC
Having now worked with Steve and the team at Spider Web I can see why they are always in demand when it comes to SEO and ranking websites higher, we achieved another great ROI for one of our larger clients and if the client is Happy then so am I.

Leslie Goodyear
SEO and strategic digital marketing at Freestone SEO
Working with Steve has been one of the best experiences I have had with my business. With incredible strategies and best-in-class expertise in SEO, his amazing results speak for themselves. He is truly a pleasure to work with and I look forward to more projects in the future.

Alana Burkin
Founder at Online Domination
Steve has achieved some fantastic results for his clients and his knowledge of digital marketing is second to none. He has been trained by the best in the industry and has proven results.

Mireille Michelson
Expert SEO, Internet Entrepreneur
It was definitely a great pleasure and an honor to collaborate with Steve and the team at Spider Web. If you are looking for a highly competent SEO specialist, I can thoroughly recommend Mr Steve Magill.

Mark Jeanes
Search Engine Marketer | SEO Consultant
I can now see why Steve and his team are constantly booked with new SEO projects and clients we achieved an amazing ROI on our last project and with a new one just starting I look forward to seeing amazing results again.

Derrick Stratton
Lead Illustrator, Designer and SEO Expert
For the short amount of time that I've known Steve, he has really surprised me with the amount talent and skill he has with SEO! If you need to drive extra traffic to your website or want to outrank your competitors on Google I would highly recommend Steve for your business!

Danielle Brinkley
Search Marketing Consultant
I'm very impressed with Steve's work. His knowledge of search engine optimization is impeccable. Steve has the ability to analyze your site and move it to the top of the search engines. If you have an opportunity to work with Spider Web Group take advantage of it.

Wency Ecclesiastre
SEO, Social Media Management & Business Consulting Expert
Steve's expertise and knowledge meant that my time with Spider Web Consulting was the most worthwhile investment I've made for my business to date. From start to finish, I knew what was expected of me and what he would be doing to improve my company's online presence. I'm so glad I found Steve! Thank you so much!

William McMahon
Owner Principle at SuperSerpBros.com
What else is there to say about Steve other than he is a leading figure in our industry of SEO and internet marketing. He always carries himself with a "can do" attitude and will stop at nothing to deliver the best results for his clients. I will always feel comfortable leaving my business's SEO needs in his hands. I look forward to working with Steve in the near future.

Bernard R Woodson IV
Search Engine Marketing Expert
Steve is an Expert when it comes to Web Design and SEO, his knowledge in these areas are simply amazing. His websites are high quality and very professional looking and helped increase conversion to paying customers. Everything he does is in the client's best interest and he delivers results. I highly recommend Steve's services.

Grace Chivell
Search Engine Optimization Specialist at SEO
Steve and I have worked together on several projects and he never ceases to amaze me with his knowledge and wisdom in SEO. I look forward to working with him again in the near future. I would recommend Steve for any future projects you many have.

Steven Clark
SEO consultant helping local business owners get more paying customers and become more visible on the internet
Steve is at the absolute cutting-edge of search engine marketing. If you need to drive more customers to your local business, Steve and his team will knock it out of the park.

Maurice Kooiker
Nationaal Erkend SEO Specialist | Genereren van meer verkeer en klanten via uw website
Steve is the best in his area, period. He has helped businesses transform all the way from the 8th page to now #1 in Google. I've worked together with Steve and he's not only great at what he does, but also a joy to work with. We had many laughs which is just as important in business as outstanding results. Cheers mate.

Jamie R. Morris
SEO Expert helping small business's (no matter where they're located) get 10X more online traffic and leads on Google.
"Ridiculously Efficient" is the phrase that comes to mind when I think about Steve. His systematic, highly effective approach to SEO is what gives him the option to pick and choose which clients he works with. Don't hold back, give him all of the information he asks for, and as you rise to the top of the search results, your profits will double, then more than likely triple.

Philip Henry
CEO at City of Boston SEO
Steve and his team of SEO experts at the Spider web group are certainly our go to when we need a little extra horsepower for a key project. His attention to detail and abilities to rank for tough keywords is second to none. Thanks for all the help and looking forward to the next project.
July 8, 2016, Philip was Steve's client

George Near
SoCal SEO Expert. We Aim to Think Differently. Our Product Is Life-changing! We Create Boundless Traffic.
Steve Magill makes substantial contributions to the continued operations and growth of our organization. He is respected for his cutting edge inventive SEO approaches and ingenious solutions. Steve is very efficient in stressing the value of branding. Steve Magill of Spider Web Group is our VIP partner and should be yours!

Paul Atkin
Helping businesses by putting them on page 1 of Google | SEO Specialist and Consultant
To put it simply, Steve knows Google inside out. That means, your business website will go to the top of Google search results which means more business for you. I wouldn't hesitate in working with Steve to boost your business online.
S

anoe Fukui
MobileMarketing4Us LLC- Hawaii SEO- Social Media- Reputation Management- Increased Traffic Generation for Businesses
Steve Magill and his team at Spider Web Group are some of the best SEO Experts that you will find online. Steve makes sure that he and his team are on the forefront of the latest SEO strategies in order to bring that to his clients. Steve Magill makes sure that your company ranks on Googles Page One by applying the best SEO and Online Search Engine Marketing.

Oliver Cartea
SEO specialist from Sweden, Google Partner and ranking expert – Driving traffic and leads to businesses
Working with Steve is such a pleasure! I always learn something new and his knowledge in the SEO field is just amazing! He has helped me tremendously and thanks to him I keep getting new clients and my business is growing by the day.
I would highly recommend Steven to anyone looking for an SEO expert as he is just one of the best in the field!

Drew Sohn
Founding Principal of DigitalTrafficSolutions.com
Steve is a hands down, SEO AUTHORITY. His knowledge, not just of SEO, but of marketing and business growth is amazing. Down to earth and always the consummate professional, Steve will be an asset to any business in need of a better web presence and desired traffic. His ability to take a business and re-engineer its marketing campaign on the search engine platform.

David Murphy
SEO Expert: Driving Google Visibility. I will 10X your business with organic traffic.
Steve is exceptional at SEO, really knows how to rank difficult keywords and take your business to the next level with a ton of new organic traffic. He will look after you reputation online and increase your customer's interaction with you on social media.

Rogelio Cortez
Nationally Renowned SEO Specialist | Devoted To Helping Small To Medium Sized Businesses Generate Traffic Through Google
Steve Magill is someone that has changed the way I think of an SEO expert. When working with him we exchanged ideas and was blown away at some of the results I was seeing. It was a pleasure working with him and recommend his work to anyone searching for an honest partnership.

Ken Kobrick
Owner at Kobrick Marketing SEO Agency
Having now worked on a number of large client SEO projects along side Steve from Spider Web Consulting I can see why he is regarded as one of the top SEO minds in the industry. The clients were blown away with the ROI as well as the ranking jumps we achieved for them.

Jim Corkern
Accelerating Sales Using Digital Marketing and SEO for Local Businesses.
If there's anything Steve is, it's professional. Whether you just want to go up in Google in the UK or the US, he's one of the best around to get you there. Easy-going to work with and a solid businessman. I would recommend him to anyone who wants to increase their presence on the modern web.

Todd Templeton
SEO Consultant | We drive 10X more traffic to your business through Google targeted searches*!
Steve is a very talented SEO mind. His skill is unparalleled and you can tell from the beginning that he knows what he is doing. This is very refreshing and rare. If you are looking to get your website on page one of Google, I highly recommend Steve.

Josue Aceves
SEO and Digital Marketing expert
Steve has some amazing SEO knowledge. I was surprised by his ability to deliver rankings on a very short period of time. He is also a very easy person to work with. I recommend working with Steve if you are looking for a great SEO expert.

Francisco Ortiz
CEO at Internet Marketing
It was a pleasure to do business with Steve. He has extremely good expertise in internet marketing. His work speaks for itself and his clients are always more than satisfied. He is definitively a results-oriented professional.