Generate 5 Star Reviews Online Real Fast
Because over 90% of all text messages are opened within the first few minutes, our proprietary mobile review funnel helps empower your staff and employees to help generate recent customer feedback and safely turn them into positive online reviews.
The Benefits of Reputation Management

Generate Fresh Customer Online Reviews Daily
The key to winning new business and boosting revenue is through social proof from your most recent happy visitors. Help prospective customers choose you over your competitors by ranking higher and being the obvious choice.

Increase Employee Accountability
Leverage your key staff and employees that work directly with customers through gamifcation of the feedback process. Our powerful leader board module adds social proof to motivate and incentivize employees to actively participate in the review getting process.
Start Generating Reviews In 3 Easy Steps
This Proven Process Guarantees You'll See Results Fast

Start the process by simply adding in your recent customers name and their mobile phone number.
Then sit back while our proprietary review funnel does the rest. You can even assign customer feedback to a specific department or employee. Zero technical skills required.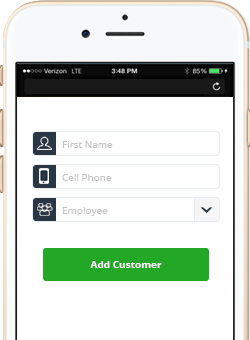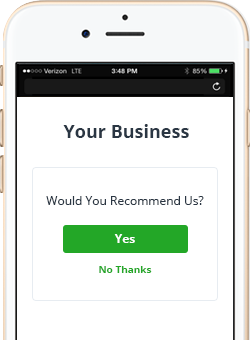 Customers receive a simple one question survey via text message asking for feedback.
Your recent customer responds sharing their experience with your company, and based on predetermined settings, are routed to post a review online or to a branded page matching the sentiment of their feedback!

Positive responders are immediately asked to leave a review on top sites like Google, Yelp, or Social Sites like Facebook.
Our proprietary software automatically launches the application or page instantly on your customer's mobile device or desktop browser.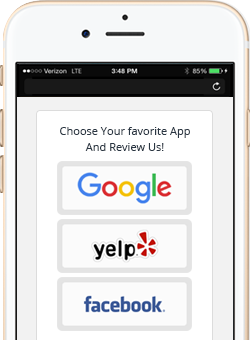 Negative responders are kept inside the system and directed to a survey form allowing them to share their experience with just you.
Our proven feedback funnel catches a potential negative review and alerts you to an issue before they show up online as a 1 star review.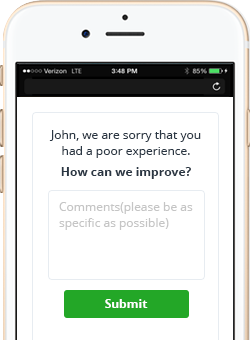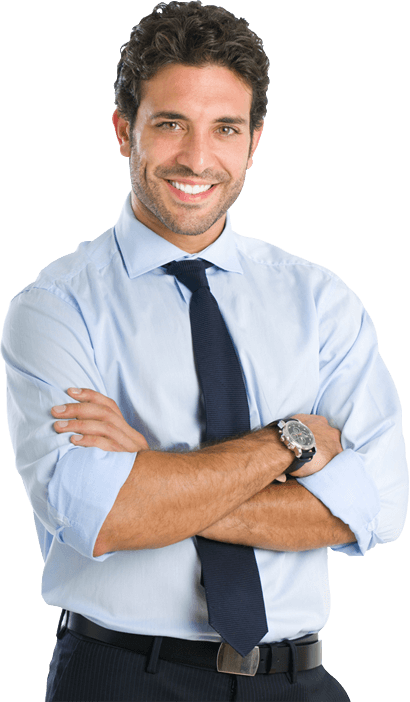 We Had Our Account Setup And Sending Review Requests In No Time.
By: Mark – Sept 21, 2016
The account wizard and setup process made getting started a breeze. Our customer experience standards are very high, and this helps us ensure we meet that standard. We now have all of our service techs in the field generating feedback as part of each service call.

We Saw Results Immediately – Adding Dozens of New Reviews The First Month
By: Joanna – Aug 7, 2016
I usually struggle with technology and was pleasantly surprised with how easy it was to get started and send out feedback requests. We started seeing new reviews being posted online in the first few days. All I did was put in my customers numbers and the software did the rest. Simply Amazing!

Auto Repair / Towing / New & Used Car Dealers / Auto Body

Restaurants / Cafe / Bars / Coffee Shops

Sales Services / Marketing Companies / Consulting Services

Professional Services / Attorneys / Schools / Accounting

Auto Insurance / Home Insurance / Life Insurance / Business Insurance Service / Health Insurance

Mortgage Companies / Mortgage Consultants / Debt Consolidation

Real Estate Agents / Brokerage Firms & Real Estate Teams

Website Designers / Software Developers / Photographers

Search Engine Optimization / Reputation Management

Auto Repair / Towing / New & Used Car Dealers / Auto Body
Apartments & Housing Rental / Hotels & Motels
Sales Services / Marketing Companies / Consulting Services

Heating and Air / Air Conditioning / Solar Energy Equipment
Generate 5 Star Reviews In The Next Few minutes